Dear Friends,
All summer, the planets in the sky are having conversations to move us into a healthier planet and humanity. A few right and left hooks keep us awake and get our attention. Each one of us has a part to play. Looking at change as good is helpful. We did not come to earth to have it easy. We came to enjoy and grow and move beyond where we have been before.
Check out our latest newsletter for more blogs-new schedule-August Session Specials.
Life off the Cushion Car Racing as Mindfulness Training
Allowing change helps us move people, patterns, beliefs, and stuck places. We see ugly truths and positive truths, as well. It has been months of restriction in all ways, and enough is enough. Time to release the fear-based ego mind and relax into solutions.
People are angry, afraid, and hurting. Do not face off with people; be careful that their problems do not attack you. Violence and rebellion in ways that hurt us are evident in all segments of society. Stay safe and be aware.
Now is not a time to be in ego and righteousness. Allow this energy of now to help us make new wise choices and be the medicine for the world and us. Astrology of all of this week is especially intense and is helping us change our systems, beliefs, how to live, and what not to tolerate. It is a revolutionary time. Truth is up, allow it to rise, stand in love, in safety, with intelligence and creatively.
Keep going. Be gentle and kind to you and all. We are waking up in ways we have not imagined. Higher wisdom and truth help us stay grounded, spiritual, and real. Problems become solutions. That is the benefit of moving forward into new territories.
This energy brings up our wounds from the past to heal, so we are free to be. I am inspired by the people and the sessions we are doing and have extended the special pricing package into August to assist more people.
Healing past lives, past traumas, family issues, and other personal healing all awaken our inner peace, wisdom, and grace. Suffering ends, and knowledge and understanding begin.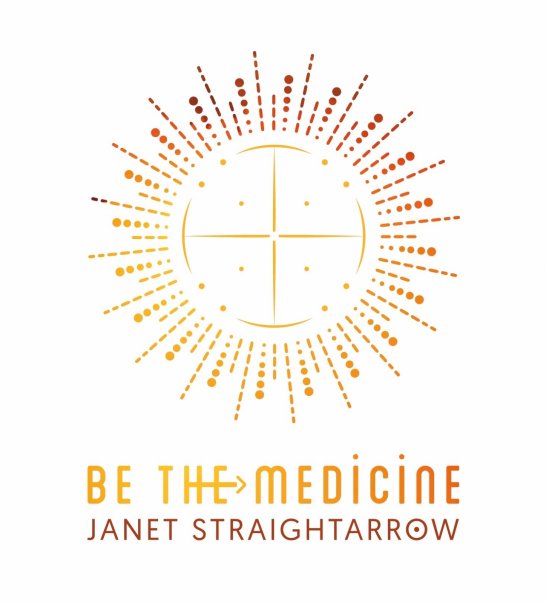 Join us for a class or sessions to move into Universal truth and love.
Enjoy mid-summer. Today is the cross-quarter day of summer.
Always in Love,
Janet StraightArrow
Be The Medicine, Live the Power of You!
ZOOM SESSION SPECIAL FOR SUMMER. We are all moving through profound times of change. To respond to this, I am offering a SUMMER 2020 Special. Three Zoom sessions, $330. For spiritual, health, life coaching, and intuitive energy healing work. A significant discount for services. This summer is a great time to discover peace, healing, and new beginnings. Pay by 8/31/20 and complete three sessions by 12/31/20. Shaman, Healer, Sage, Janet StraightArrow
I am just completing this series, and I highly recommend it!! I moved through things quickly, powerfully, and completely! Beyond grateful! Thank you, Janet! ❤
Janet is a wonderful guide to exploring your inner world. She's a confidant and friend. Janet is nurturing, kind, compassionate, honest, and funny. She gives simple, easy-to-follow directions that lead you to your heart center and truth. In four months, I've shed so much confusion and anxiety and replaced it with clarity and peace. Standing in my truth is a much more joyful place to be. I am immensely grateful for all Janet has taught me about Reiki, shamanism, and myself. I loved the Reiki II course and the Soul Shamanism course, both are taught online. Reiki II is about sending Reiki long distance. It was a beautiful experience to see how effectively I could send Reiki when the learning was remote too. In both classes, despite the physical distance, participants had a strong classmate connection. I highly recommend both of her classes and look forward to taking more courses with her in the future. Whether you work with Janet individually or in a group, she has a beautiful ability to tune into your energy and teach you precisely what you need. She's truly gifted at her craft.