ZOOM SESSION SPECIAL FOR SUMMER. We are all moving through deep times of change and to respond to this I am offering a SUMMER 2020 Special. Three online sessions $330. For spiritual, health, life coaching, and intuitive energy healing work. A big discount for services.
This summer is challenging, a great time to discover peace, healing, and new beginnings. Make an appointment or arrange a short consult to see if we are a match to work together janet@Bethemedicine.com or call 973-647-2500
Enjoy Our Latest Newsletter Three Gifts Heal Anxiety Updated Class Schedule
Send a check for $330.00 to Janet StraightArrow 48 Frederick Place, Morristown, NJ 07960. Credit card, please add $13. Credit Card Payment $343
Pay by 8/31/20 and complete 3 sessions by 12/31/20.
Check out the website for more information on sessions and testimonials.
Enjoy working with Janet on Zoom.
Shaman, Healer, Teacher, Spiritual Coach, Reiki Master, Astrologist, Yogi, Sage, Janet StraightArrow offers you direct ways to heal body, mind, spirit, and find truth and peace in your life, relationships, and life purpose.
I am working on a new class schedule – mostly on Zoom which has been amazing – please let me know of your interests as I set up the dates.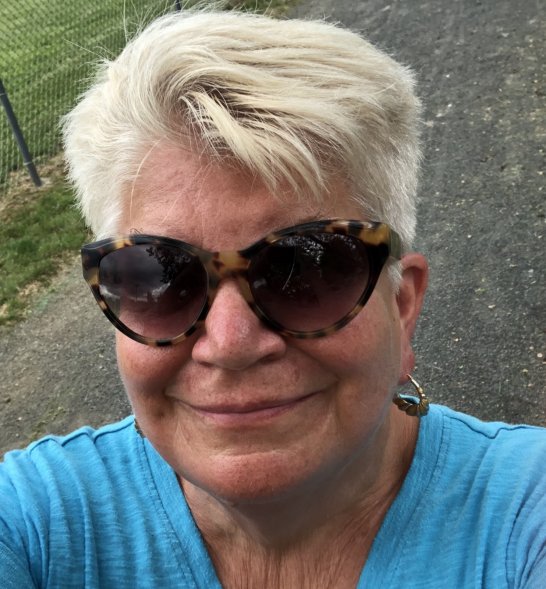 "Janet is a great teacher-healer-guide, who has helped me immensely.   She guides you in her StraightArrow way to open up and get to the heart of what is putting you at dis-ease. No matter how many classes I have taken with Janet, there is always more to learn and take deeper.  She has a wealth of knowledge that is so expansive and insightful.   Working with Janet StraightArrow is opening up to spirituality on all levels.  She walks the walk and teaches you by example daily in every way to live a life from a loving and kind space.  If you want more love and peace in your life then you need to live from that space.  You are what you choose to see from your perspective.  I am ever so grateful for the experience that we have shared together, with you as my loving friend, teacher, and guide on this wondrous journey."
Anxiety as a Spiritual Journey by Janet StraightArrow
Anxiety is a common malady for us in these times more than ever. Everything is in flux. There is no real grounding in the outside world that gives us comfort. Finding peace inside is key.
First, we address the physiological reasons and take care of physical and imbalances in food and us, we then can look at the true nature of anxiety,
Anxiety is often a symptom of the ego and the soul looking for balance and peace inside and out. As we learn to work together as one we find our body and being calms down.
Learning to listen and respond to our Soul-High Self, is the spiritual journey. Some call it the God within. Our Soul is our core Self-the one who knows the truth of us and consistently guides us to live our best life.
Anxiety occurs when we are off track, and our soul is getting our attention. It is okay to not be okay, this is our inner wisdom telling us we need to pay attention. Learning to drop into us is essential. How we are living by ego and expectations, beliefs, and patterns that keep us off track and suffering instead of following our truth within causes anxiety.
Discovering our truth and learning to listen to the still small voice inside and follow it is everything. There is limitless wisdom and knowledge within each one of us that we discover as we uncover and release the illusions and lies that keep us separate from us.
Our High Self can guide us to where we are off on all levels, physical, mental, emotional, and spiritual and assist us in healing and becoming whole and at peace.
For each person, it is unique in what we need to accomplish to release anxiety and fear. A pill covers it up and can increase nervousness and hide the causes of anxiety. Our body, mind, and emotions are telling us to wake up and search for the imbalances and untruths that we are living.
Recently I was interviewed on a YouTube Channel- Sacred Letters, and the host had initially come to me for anxiety and through our work together she opened to her soul purpose and gifts and deep healing. She thought coming to me as a Shaman might be unusual. I said that many people come with anxiety as their primary challenge to be healed. Learn more about Be The Medicine and my unusual journey and how it began. This lively hour interview is full of information to support your spiritual healing journey immediately. The Spiritual Healing Journey on YouTube
My focus is to assist people to heal all areas of their life, and anxiety is what makes us uncomfortable enough to seek assistance. Each one of us is living against us in myriad ways that we do not understand when we are going through it. Living outside of our truth causes anxiety, fear, and dis-ease and disease. We have been trained away from our true selves and see much of what we do and think as usual in society.
My gifts are to see and help you see where you are out of alignment and balance with many aspects of your whole self and help you transform your life fully and find the power, truth, love, and peace within and live it in the world. Healing and reclaiming our true balance and self is the next phase of our work together.
All classes and sessions focus on you developing self-knowledge, empowerment, and to trust and live you. As we become more fully who we are, we automatically assist others too.
Our work together is a powerful spiritual journey of awakening and living our true self, and we have fun and sometimes cry as we clear and then awaken what has caused dis-ease in us.
Under our greatest challenges are our greatest gifts and it is always an adventure to discover more of the amazing being we are and live it now.
Having walked this walk for fifty-two years and studied with many masters as I developed this neutral loving way to assist people, we move into deep understanding and experience the truth that sets us free. Make an appointment and create peace in your life today.
Janet StraightArrow
Be The Medicine, Live the Power of You! 973-647-2500 Email Janet