HEALING AND COACHING SESSIONS AVAILABLE BY PHONE OR ZOOM
Are you struggling with health, relationships, emotions, mind chatter, or any issues with self-care, healing, clarity, peace, and solutions in all areas of your life? Janet offers high levels of wisdom as well as Medical Intuition, Healing, Energy Healing, Coaching, House Clearing, Soul healing, Astrology, Past Life, and Intuitive Sessions by Phone or Zoom. Schedule at 973-647-2500 Email
"I am so grateful for the work I have done with Janet and Be The Medicine in sessions and classes. Not only do I feel more comfortable in my body and life, I notice how important the work we do is to my profession and ability to be and do more than I knew possible. My gifts and purpose are unfolding with ease. The story of my life is becoming rich with deeper love and experience and losing the drama of my life before this time."WKP
AWAKEN AND FINE TUNE YOUR HEALING SKILLS NOW***Join us for Reiki 1 & 2 Training online, beginning April 7 & 9. See details on Classes link above. Learn new tools to Heal You and Others Now. SPECIAL PRICING FOR APRIL
Janet has been consistently working with clients in distance healing and teaching as more than half of her practice since 1996. In these times more than ever it is helpful to have a strong connection and ability to assist others around the world. Appointments daily.
Look for more upcoming Zoom Classes and Circles. Stay safe and well. Janet StraightArrow Read the Latest Newsletter There is No Place Like Home
Dear Friends, Sending Love and Healing to All.
This is a profound time on the planet and we are being woken up in many ways.
Do your best to get fresh air and Sun, walk, and nurture yourself in all ways.
Our world has been in major flux for years and calls for balance and alignment with our divine creation.
Let go of fear and see what is under it. Each day on this planet is a gift. Look for the wonder and joy in each breath. Having been through tremendous loss and trauma many times, I know how fear can try to take over and keep us separate from what is happening, and from making good choices.
It is important to know fear and how to let it find its correct place of warning, and then make it work for us instead of sidetracking us.
One of the causes of our current situation unfolding is a self-correction on the planet. Astrology has told us that what has been corrupt and destructive to us will be broken down and is going to change.
As powerful humans, it is up to us to stay awake and do our part and know that the change is ultimately good.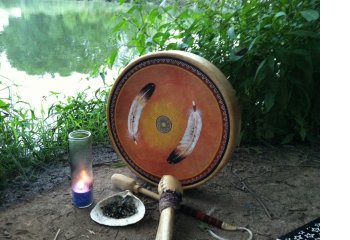 The Earth is a living self-healing being. When noting all of the earth changes, natural disasters, and weather, the earth is saying enough is enough and cleansing itself.
Self-sustaining humanity and planet calls for responsibility, healing, and balance in all areas.
The disrespect of humans, nature, Universal-Spiritual Laws, and more, have manifested suffering and disease in this material world.
There are clear Universal-natural laws that surpass man-made laws that are in control and affect us all. We have had too much tolerance for what destroys us all, and taken too much for granted that it will be alright anyway. It is time for us to wake up and show up now more than ever.
We all have a part in the whole. Each one of us has a purpose for being here. What is our part, is an important question to focus on. How can each one of us help?
We each hold enough light and brilliance to light up a huge city. Let's shine together and help heal the world.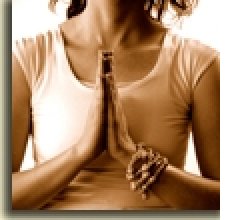 Healing. As humans we are self-healing beings, we can purify and heal ourselves. Focus on perfect health and self-care. Healing and wholeness all begin with our intent.
We each have choice, and wisdom inside to guide us. It is time to listen to the voice of reason, instead of the silly lies that keep us in illusion and suffering.
Humans give too much power to fear and it disables and distracts us. This is how we are controlled by the media, government, religion, and many things. Notice where you are stuck in lack and terror and even little things that make you feel a victim and stop that now.
Believe nothing you hear and little of what you see. It is all a play, and we are the players, and the played. It is up to us to discern and choose every day.
Let go of panic and extend your vision and thoughts out beyond these two weeks. See the big picture and stay aware of illusions, and lies, and also look for new possibilities. See the world with wonder and make choices that support the good of us, and all.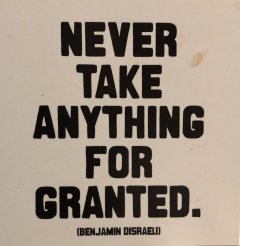 The world as we know it will continue to change. It is up to us to choose what reality we want to live in. Be courageous and trust the best of us, and note when the worst is playing us.
Be here now. Embrace this precious life, instead of fearing death. This human experience has much to offer us. Let's live it full out and well and love one another through this most transformational time.
We are not alone, we are all one. Join in a positive wise community in person, phone, and on-line. There are many in spirit that support us as well. Most importantly trust your inner wisdom-higher self. It will keep you safe when you listen.
Peace can be found inside at any time.
Meditate, pray, surrender to the best that can be. We are always love and loved. Be practical, loving, and sincere. Continually reach for higher wisdom, and release fear.
Stay well the best you can. Prayers for all.
The Astrology of these times speaks of the breakdown of what does not support us and the planet. The years 2020-2022 have been predicted to be a time of monumental change on the planet. May we listen and learn and do our part to help create the best outcome.
Life does not just happen to us. We are co-creators in every way.
We are in a major healing phase on this planet. Embrace what is and find your place and voice in a positive way. There are many possibilities that can be very positive after a messy breakdown. When we each participate and support in healthy ways it will help and make a difference for the world and all of us.
Stay Strong.
Blessings and Love, Janet StraightArrow
Be The Medicine, Live the Power of You!
973-647-2500 Email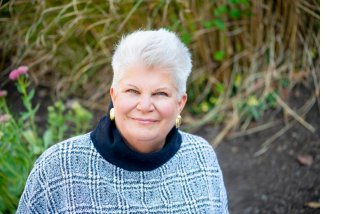 Daily Inspiration and Support on Facebook Personal Page Be The Medicine Page 
I am here for phone and on-line sessions for details on how to open up to your highest connections and live the above, relationships, releasing fear, and anything else as well as profound healing and clearing and teaching you how to best care for you and yours in this time.
What spiritual classes or healing classes, subjects, or support groups would you like me to put on-line? Look on the website for ideas and to stay connected. I am preparing some ongoing on-line classes and would love to know what you would like or need.
Join us for our Zoom Class described in events and classes here on 3/25, 6:30-7:30 PM Eastern time. Practices and Wisdom to Navigate Crisis sponsored by the Brookside Community Church. More soon.