"There is no time like now to rise up and stay focused on being positive, present, and loving. Our world is moving through a great transformation. It is important for us to be strong, courageous, and fearless in our focus and energy. Things fall apart to allow for a new life. We each can connect to our wisdom and solutions to help in our home, work, and greater communities. Hold the light and bring heaven to earth in these challenging times. Blessings and Always in Love." Janet StraightArrow More in
Practical Spiritual Inspiration and Practices to support us through Crisis March 12
Be Kind and Compassionate to all, especially you. We are in shock, trauma, and the deep unknown. I pray we work together through this and afterward too.
Always in Love, Janet StraightArrow, Be The Medicine, Live the Power of You!
Email 973-647-2500 Website
Call for appointments. profound healing sessions are happening these weeks. Phone, Skype, Face time, Zoom.
Teaching you advanced tools and practices and how to use them everyday and in special circumstances.
Focused spiritual wisdom and energy support cuts through the resistance and fear, with great results of peace, and love, and how to deal with what is happening.
We go directly to the point and bring you through to a much better place.
Energy healing is a part of each session.
Physical Healing and how you can fully support your healing is offered.
Medical Intuition helps us get to the cause and solution on all levels.
Past students are learning deeper ways to use your tools and practices.
Online classes to begin soon.
I have been working with people at a distance around the world for two decades with great results. Normally half of my practice is remote and by phone. Grateful for technology now more than ever.
Take care of you and yours. As we do it helps others too.
Blessings and Love, Janet
Follow my posts on Facebook Personal Be The Medicine
We are moving through a time of intense transformation, change, and fear. Please use wisdom and self-care in all you be and do. Maintaining quality of life and health has always been the focus for me to share and live. We are being tested by the roller coast energy of now. It's best to ground ourselves in all we know to be true and reach for the best outcome for all.
"Our best medicine now and always is to focus on health. Abundant sleep, drink lots of water, be positive in our life, eat whole healthy foods, exercise and move, and support our immune system." Be The Medicine
This week I was remembering the story of another time of intense fear when I was regularly traveling by airplane to study with Masters in different parts of the world.
People would say to me, "Aren't you afraid to fly now?" I would answer, "No, I trust my inner knowing of my safety. If it would not be safe, my inner wisdom would speak, and I would not fly on that plane." No Fear – Trust.
I am not afraid to leap and test boundaries as long as my inner calm and peace is in place. Trusting our inner truth meter is a powerful practice to develop. My spiritual journey for fifty-two years has been to discern truth and clear fear from my being. When we know the truth and do not empower fear, our inner wisdom easily discerns truth or lies.
That said, I will also admit there have been many times I have stood at the precipice, even this week, and said, "oh sh*t.", as I leaped. We never know where we are going until we get there. We may think we should know ahead of time and be in control of every step. This does not work and creates even more hesitation, worry, and fear.
Fear is often at the gate of new beginnings, changes, and opportunities. Slow down, pay attention, quiet your mind, open your heart, and then choose to leap. Free will allows us to redirect, course correct, or choose again along the way.
When we choose for our best there is often an inner peace underneath any fear. As we choose and allow the flow, the fear will go. Fly dear ones and land on your feet.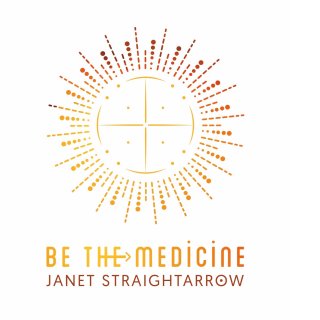 Always in Love,
Janet StraightArrow
Private work with Janet assists you to get unstuck, let go of fear, beliefs, and patterns that have you anxious, sick, or in pain. Phone, Zoom, Skype, or in-person sessions are available to be scheduled.
Janet is also a wonderful spiritual and healing guide, teacher, and healer on your journey.
Clients say, One session with Janet is like a year of therapy. StraightArrow goes directly to the point and places of the problem, most of which you cannot see, and opens you up to practical and spiritual solutions. High loving energy work helps to release and heal the causes. You leave with a new perspective that is light and free, with wisdom, tools, and knowledge that supports your life, relationships, health, and work. PS. We laugh a lot and sometimes cry. It's all beautiful and peaceful.
Dear Friends, The world needs us to be awake, aware, and able to respond in wisdom now. After almost thirty years of teaching in five states, I am reorganizing my work for larger venues and online offerings. Please take advantage of smaller in-person groups as I prepare to move into the next phase of my work. I am honored to support you. Always in Love, Janet