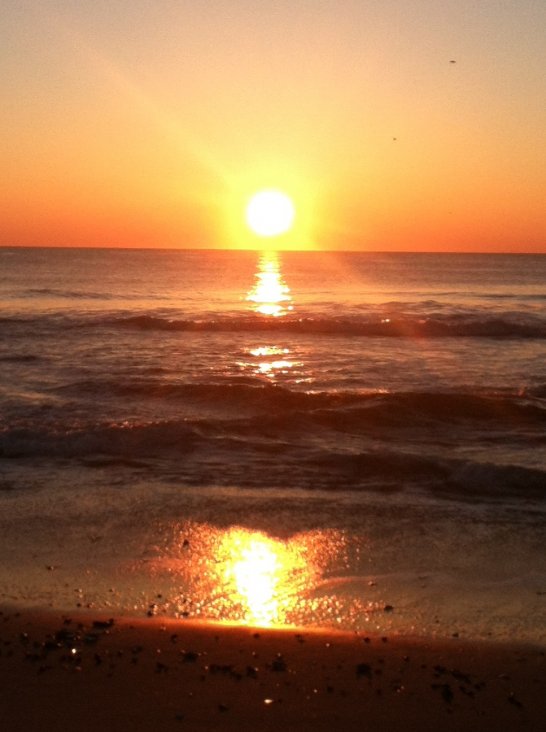 We Are The Sun
Transformative Day and Weekend Retreats, Toltec Shamanic New Year Ceremony, Automatic Writing, and Healing Solstice Reiki Chocolate
"Working with Janet has been life-changing by deepening my awareness of myself. She is compassionate, direct and her techniques are simple yet profound. The simplicity of her work makes it easy to use the tools in everyday life, which for me is one of the greatest gifts. Above all, she approaches life and process of healing with a lot of laughter making the journey of self-discovery and healing so much more fun."
Dear Friends,
Being us and knowing who and what that is, is our spiritual journey of awakening and living. Living our truth from a deep inner place is the gift that changes everything for the best. Our greatest loss is in betraying ourselves. It is not about where we fit in on the outside, it is about opening up who we are on the inside, and being brave enough to bring us out.
It takes bravery at first because we are oriented to look outside of us for us, and try to fit into groups, family, and please others as our main focus. Throughout our life, we compare, judge, and try to fit expectations to avoid challenges and pain.
As we wake up and grow up we realize our greatest pain is in neglecting our true self and actual life. Health, relationships, work, happiness, confidence, and life purpose all blossom with authenticity.
At some point, we decide to fight the tide of our life that is not working and create our life anew. Our life can work for us and not against us when we understand higher spiritual laws and how to live them in everyday life.
When I found my calling and purpose, it opened me to so many new and magical realities. I had been living and studying mastery and truth all along, and yet when my timer went off to awaken deeper truth and move into my whole self, those understandings helped me step into who I am with assurance.
To move from being a suburban mom, top Realtor, and family member to a Spiritual leader, healer, teacher, and sage was not what my family or community expected.
Having lived my life from my inner self for decades, helped me trust me, over anyone else. It has been a wild ride and I would not have traded this journey for another. This inner trust and guidance is something I teach and encourage all people to focus on and develop as this is the greatest key to everything.
HOW THIS HELPS YOU.
Having lived this fully in business and life helps me help you find your way home to you too. Decades of living truth allow me to see very quickly where you can come back in alignment with the true you.
We have fun as we break through boxes of illusions to freedom, fun, true personal power, and confidence.
Having studied with masters, healers, and teachers from traditions around the world in the community as well as working one-on-one with several for years has helped me refine my journey. Living it in life and working as a healer-teacher with many thousands of people directly has been the greatest education.
My purpose has been to teach people to Be The Medicine, with powerful, real ways to accomplish this. It has been a very comprehensive study and journey. To be The Medicine you are living who you are on all levels and manifesting from there. It is the walk I have walked and I understand the pitfalls and how to manifest the best life and solutions.
All of our sessions and classes help you strengthen your inner self to maximize all areas of your life. You may come to heal disease, anxiety, relationship, work, to learn new skills in healing, spirituality, and life and find greater purpose.
You leave feeling comfortable with your clear direction, with practices, teaching, tools, and healing that awakens and clears the way to move directly on your own path.
There are many layers and levels of learning and healing available as you are ready to take advantage of opportunities with me here. It is not just about the classes or the material, it is about the deeper awakening to your mastery that occurs, that I encourage you to discover and live.
The Self-Sustaining human is who we become, living in the world and not of it, in the community as our true self, this is what will heal the world one person at a time. Each one of us makes a powerful difference.
I am here to support your journey as we are both called.
Blessings and Love,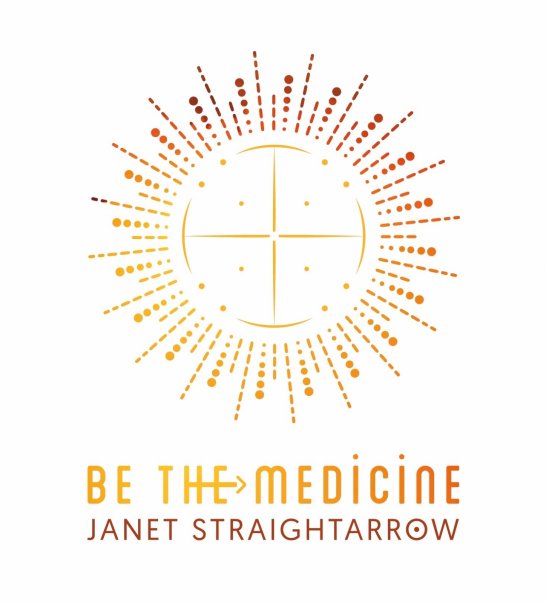 Janet StraightArrow
Be The Medicine, Live the Power of You!
Phone 973-647-2500