"May we continually harvest the gold inside of us. Fall in love with possibilities, opportunities, and the positive present." Janet StraightArrow Be The Medicine
New Location in Morristown. Also traveling to other locations. See events page for current offerings. More soon. private sessions in-person, phone, Zoom
Read our most recent newsletter for updates, blogs, classes, retreats
Dear Friends,
We are at a significant shift point. Collective planets that were retrograde are moving direct. Leaves are turning, days are shorter, back to work and school, its time to get things done.
Fall is the season of harvest. As the planet Saturn turned direct this week, it supports all of our growth and hard work towards manifestation.
Saturn supports our structure and all of our actions. If we are in alignment with our best, we move forward. If we have not endorsed our best self, it will challenge us to help us make the correct choices to live our highest potential.
Words create. In every moment, our body and spirit hear what we say, and we harvest what we produce with our thoughts. Good, bad, happy, or sad, we co-create our reality with our words, beliefs, and intentions.
Our world changes immediately with our attitude. When we know this, we can be proactive in what is unfolding in our life. Pay attention to keep our thoughts and words to what we want in our life. Being positive and productive is possible when we focus our attitude in that direction.
When we are feeling "off", it is helpful to stop and listen to our internal dialog. The most prevalent thought process that creates suffering is the judgment of self and others. Any negative thoughts or beliefs create that negative reality. In a world where we are supposedly born sinners, we cannot wrap ourselves around our goodness and divinity.
Letting go of judgment allows us to lighten up and look inside to decide what we want to create a better dream of who we are and what we choose to live. Imagine a definite reality that supports you. The Universe always follows our lead.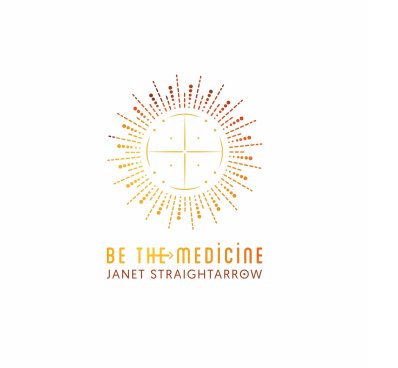 The most important focus of Be The Medicine is to continually look inside of us and discover who we are and manifest our best self and life in every aspect of our being.
It is a joy to be a midwife of this process for people. Having lived this for over five decades, I can perceive what can assist you on your behalf.
As we realign us with our whole self and potential, we bring it into the worldly experience.
Face Everything And Relax, is an excellent re-framing of the meaning of the word fear. When we see and know the truth, then we can do what it takes to manifest or release what no longer serves.
Real power is knowing our strengths and living them. We can all have the best in our life. as we focus on our best  we open the pathway, and then stay on that track.
Join us for a class or a session to discover subtle and real ways to enjoy the life you want and live it fully each day. Each teaching and practice offers a direct experience of our true self and all of our possibilities. See coupon below for new location discount.
The truth sets us free, and it's fun to be happy, healthy, and able to respond productively in all aspects of our life and health.
Enjoy the Harvest Celebrations and Festivals of the Season.
Always in Love, Janet StraightArrow
"Its all in the choosing. I was raised that the word can't, is not a word. The word is, I choose. This powerful truth has over lighted my entire life. Instead of saying, can't, I take control of my choices. Often I discover that I do not want to, or I choose not to, instead of can't. The power of choice in all areas of my life centers me in me, taking full responsibility. Life-works, when we work with it. Note what you are choosing and enjoy empowered living." Janet StraightArrow