Who, What, Where, When, and mostly HOW, Be The Medicine came about, and Janet StraightArrow's profound and unusual guided journey for over 52 years.  http://www.gomnb.com/email/newsletter/1413970280
Dear Friends,
It is a powerful time in our world to claim our freedom and full nature of love, peace, joy, wholeness, and health. Free will is something for us to embrace. When we do, we can begin to realize everything is our choice.
The good news is when we know this fully, we can change everything. If we choose to stay in victimhood, blame, and judgment, we are stuck in an alternate and painful reality that negates our true nature of freedom and the best that can be.
I have walked this life path for sixty-six years and have had tremendous loss and trauma all along the way. Instead of feeling a victim, I was curious and tenacious to discover a better reality. Accepting my life, meant letting go of what I was blaming others for, or bad luck, or karma, or anything.
As I learned to accept that I chose this life and circumstances, free will, I decided to make it work for me. This has made life an adventure, instead of a travesty. A basic law of attraction is to allow the best to come to me and it will despite everything. I have also purified my mind and body of anything negative, or against myself and my best life. This is something I have helped others throughout my life.
To be free, we first let go of what others think or want from us if it does not support our life and health. This seems to be the toughest one for people to be and do. We want acceptance and love in the world as we know it, and yet we are also being called by our soul to be authentic and whole.
Opening up to our soul's wisdom and unconditional love is a perfect way to discern and learn how to master this life, our relationships, work, and health.
Be free to be and begin by releasing blame, shame, guilt, fear, worry, criticism, victimhood, fear, and anything that negates our freedom to be the whole self we are destined to be when we choose to accept a higher reality.
This is a journey that takes daily practice and self-love that values the choices we have been given by the creator to be the owner and operator of our life.
This is what Be The Medicine, Be Your Own Guru, Soul Shamanism and all of our sessions and programs are about. Being free to be the Medicine, the answer, the owner and operator of our life, health and spiritual awakening and growth.
I am fully committed to getting this body of work out this year and beyond. It is profound, direct, simple, and possible for all who embark on this journey.
Join us in sessions, classes, pieces of training, and retreats. No matter the class you will be brought into a place of personal mastery and manifestation. In love and joy, we look to us, and see where we can adjust, and move quickly and strongly into the best of us.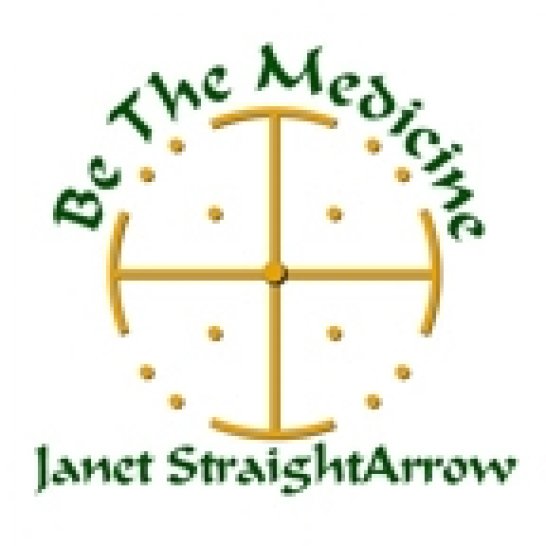 Always in Love, Janet StraightArrow
Be The Medicine, Live the Power of You.
Our Latest Newsletter full of inspiration and updated information
Daily Posts and support on My personal Facebook Page
Be The Medicine Facebook Page, 
Soul Shamanism Training Added for June 29-30.
Vision Quest Retreat in the Catskills is filling begin today at sign up August 9-11.
Reiki 1 is forming for June evenings contact me for details
Learn Remote Healing and Advanced Reiki 2 Wednesday nights in June
Gathering an Advanced Group of Students to Mentor Let me know of your interest.
Also, gathering a beginning group who have been on the journey and want to move directly into advanced work.
Reach out to me Janet@Bethemedicine.com for any interest, questions, or requests.
973-647-2500 for sessions or the above and I will get back to you if I am not available.