Dear Friends,
It is quite a time on the planet. 
As Mercury is moving forward this week, our communications can move too.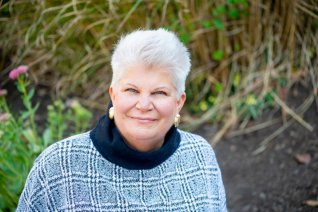 Enjoy this lively spontaneous hour interview full of information to support your spiritual healing journey immediately. Learn more about Be The Medicine and my unusual journey and how it began and how it can help you now. The Spiritual Healing Journey on YouTube
Three Gifts to Use Now!
Everything is changing and rearranging itself. Truth and Illusion are one more than not. Who do we believe? It is time to learn to know and trust ourselves and live from there.
Opinions and desires take us off track. Fear interferes. How can we begin to discern what is real? Below are some things to copy and paste for yourself to ponder on and use to assist your life.
The three gifts that came up this morning were; free will, choice, and responsibility. Work with these and see how taking in these simple truths and holding them in awareness each day will awaken more freedom and fun.
The gift of responsibility is the ability to respond. When we blame, judge, or take a stand from ego and fear, we lose track of responding, we react, and that is ego. Responding comes from a deeper place without fear.
Choice knows we can always change things with how and what we choose to remember, think, do, and believe. If it is not correct for us, we can choose differently in an instant.
Free will. Our life is our journey, our play, and our drama. How we use free will is to choose and be responsible or waste it by giving our energy, focus, and power away.
Illusion. Ben Franklin said, "Believe nothing you hear and half of what you see." This quote was written in the 1700s. Life is always an illusion, especially now. It is up to us to discern and choose how we will respond and be.
How can we be at peace when the world is going crazy? That my friends is our spiritual journey. We begin by releasing the ego wounds that keep us stuck. We also begin to remember we are already healed and whole and allow the process of enlightenment to awakening us to that greater truth.
I have been working on a new book about walking the walk of the spiritual life journey with some deep experience and wisdom and how to live it now.
Keep going. Take care of you in these times. Make good choices even if no one in your circle agrees. This is your life and choice each moment. Make them good ones that serve in love and grace.
Enjoy the hour interview below full of great stuff to support your journey. An article on anxiety is below that is a response to questions asked in the interview.
July classes have been moved into August and September. July feels like a time for inner work for all. Because of this, I am offering a specially priced set of sessions to encourage and assist your journey. See the details below. 
Now is the time to focus on love. Unconditional love for you and all of us. Love is the healer. Take away your anger and fear and allow love to heal.
Blessings and always in Love,
Janet StraightArrow
Be The Medicine, Live the Power of You!
More classes and programs in development.
Enjoy these classes listed in the newsletter in the next writing below.
Life-changing and affirming for all.
New website to be up by the end of the month. 
Enjoy Your Own Journey. Janet